HRO


| | |
| --- | --- |
| The HRO is based on Nationals successful AGS receiver, but takes the design to a distinctly higher level. Serious measures were take to improve frequency accuracy, stability, and image rejection. National, like Hammarlund was a manufacturer of radio parts, especially variable capacitors. They turned out series of custom parts that made the HRO unique. | |
Technical Features:
Single-conversion superhet - 456 KHz IF

50 KHz - 30 MHz - plug-in coils
2 RF stages
2 IF stages
Crystal filter
Frequency dial - 0 - 500

S-meter
Bandspread: bandspread coils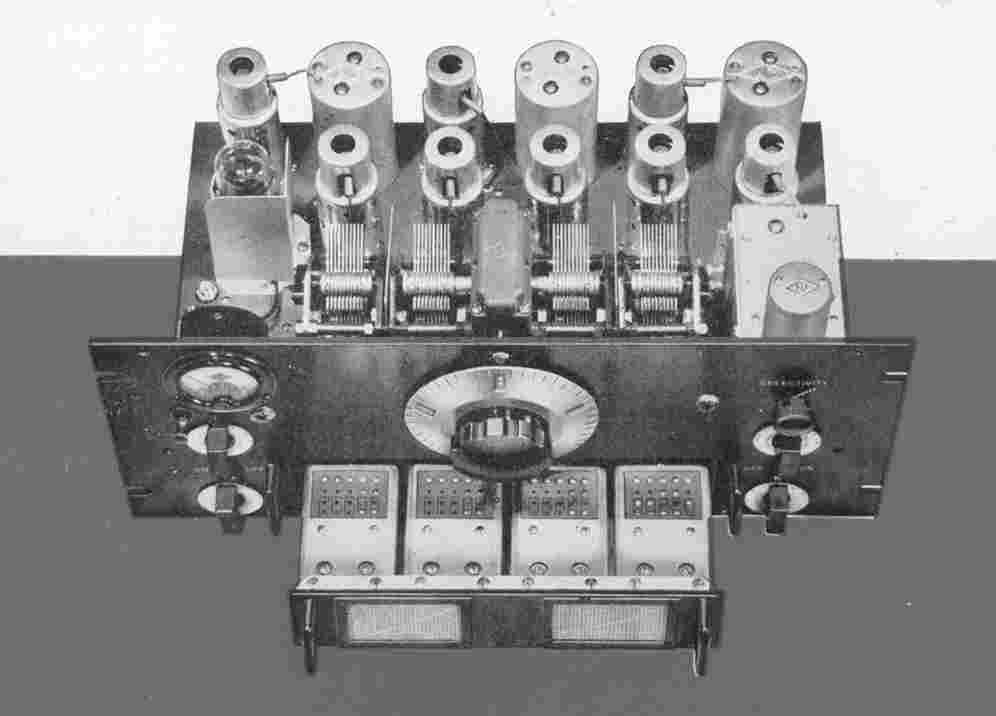 Plug-in coils was retained in the interest of repeatable performance, but each coils set, for a particular band, is grouped into a drawer-like assembly. The concept of grouping the coils was first used at National in the seldom-seen AGU, an AGS derivative where the three coils are mounted to a small subpanel that plugs into the front of the receiver. This drawer plugs in directly below the four-section "PW" ganged condenser.
The coil drawer, however, is not a National innovation, having appeared in the Stromberg-Carlson Model D Aircraft Receiver, designed by the Aircraft Radio Corporation. See "A Multi-Range Receiver With Four Tuned Circuits" by Robert S. Kruse, QST, October 1930, p. 21.
The "Precision Worm" gearbox uses ball bearings and spring-loaded anti-backlash gears. The shaft is turned by a "Micrometer" dial that reads directly to one part in 500. The dial revolves ten times in covering the tuning range, and the numbers visible through the small window change every revolution to give consecutive numbering, by tens, from 0 to 500.

The "HRO" dial became a National icon that remained a part of their product line all the way to the solid-state HRO 500 receiver introduced in 1968.